Looking for adjectives that start with the letter "A?" Adjectives are words that modify or describe the quality, state, and quantity of nouns and pronouns. Adjectives can also be comparative or superlative, like the angriest, most adorable, and more accessible.
Without adjectives, sentences would be too straightforward and boring. Adjectives add more meaning to nouns and pronouns and help in expressing ideas in a better and clearer way.
Here are some adjectives that begin with A. The difficult words are accompanied by meanings to make it easier for you to use them.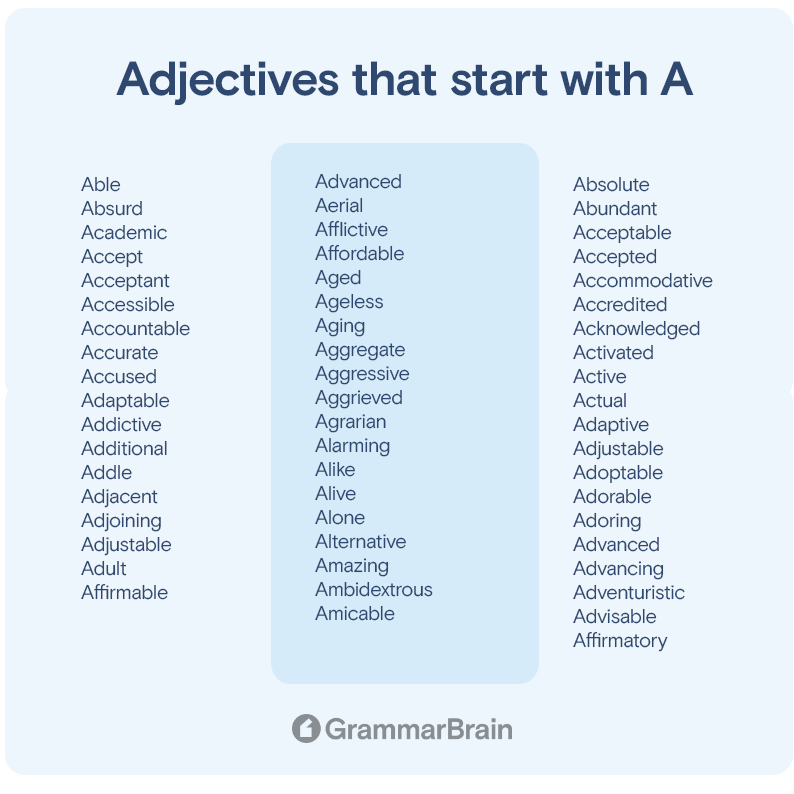 List of adjectives that start with A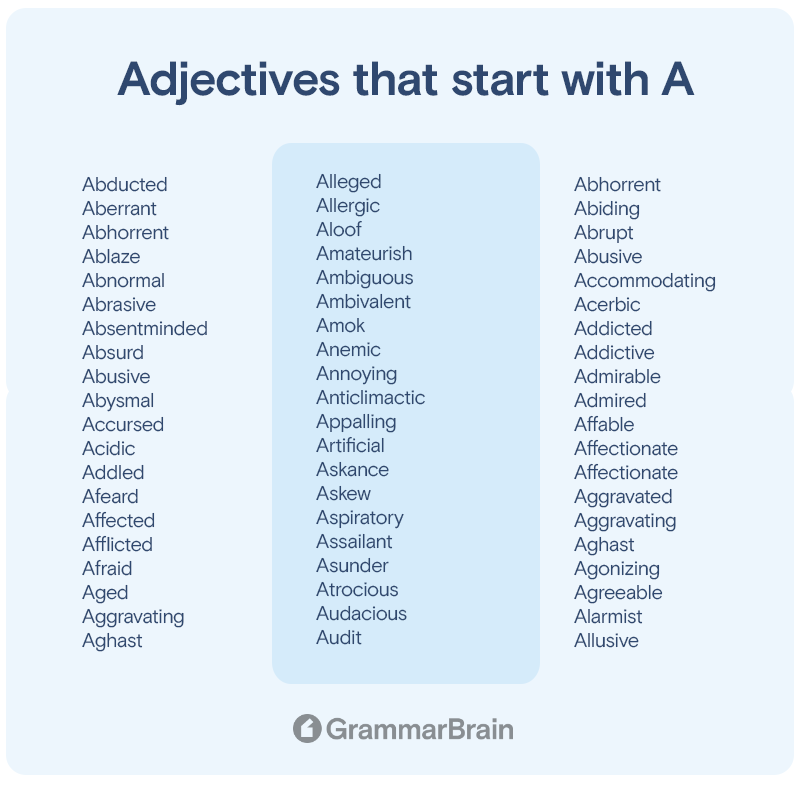 Descriptive adjectives that start with A
Positive adjectives that start with A
Negative adjectives that start with A
Adjectives that start with A to describe a person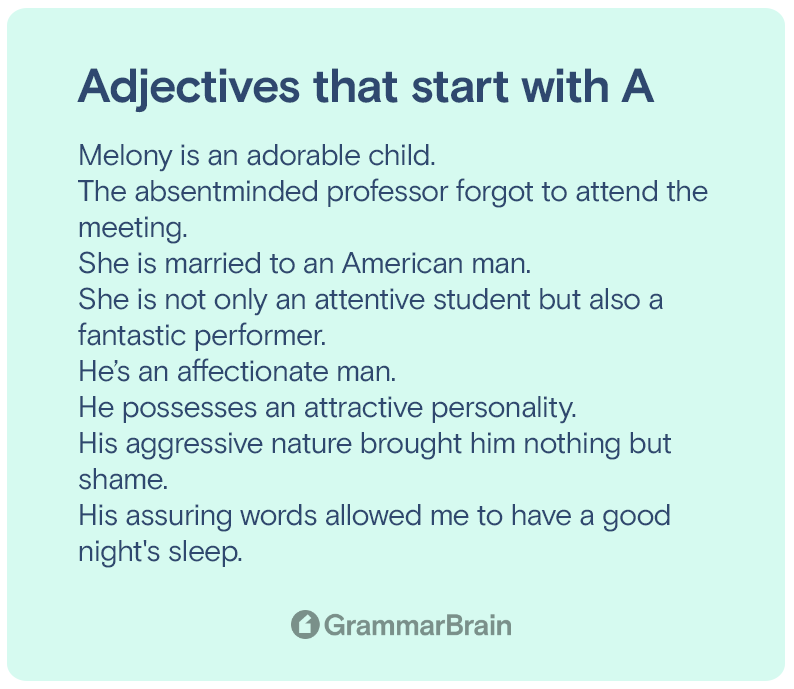 Adjective example sentences
Whether it's an awkward situation, an angry person, or an arid region, adjectives starting with A are essential to make conversations and written pieces more interesting. We hope this list of adjectives starting with A will help your expressions become more eloquent.
Adjectives that start with A (images)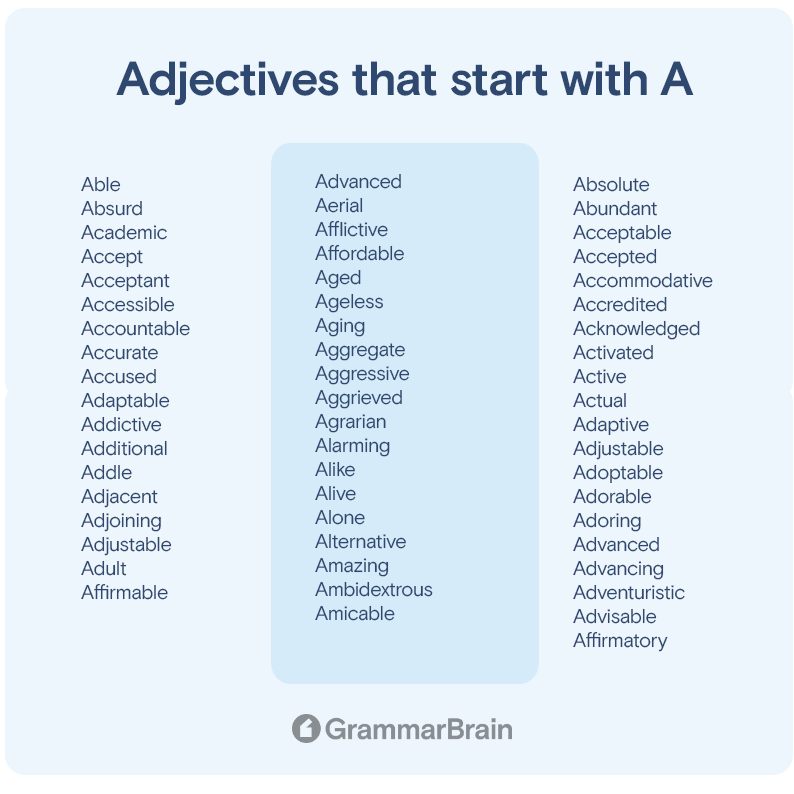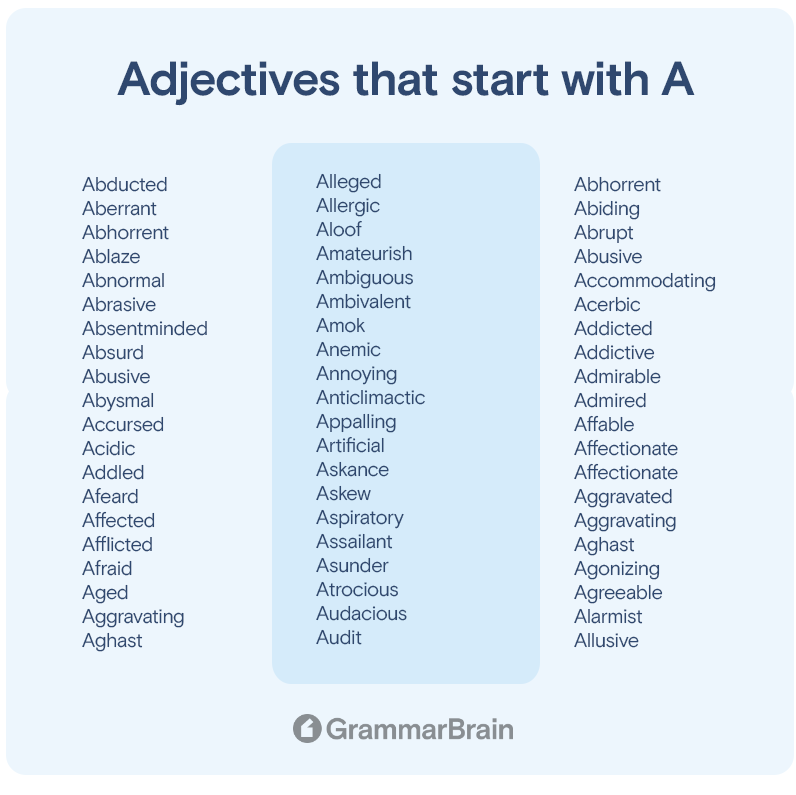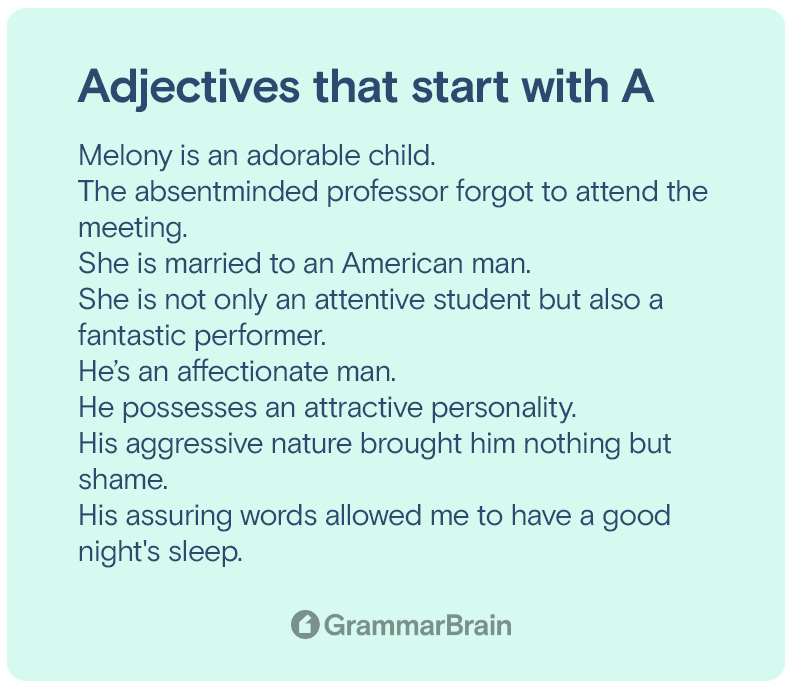 Other adjective lists
Other lists of adjectives:
Fact checked:
Content is rigorously reviewed by a team of qualified and experienced fact checkers. Fact checkers review articles for factual accuracy, relevance, and timeliness. Learn more.
Glossary
A: B: C: D: E: F: G: H: I: J:
L: M: N: O: P: Q: R: S: T: U: V: