Concrete nouns are, as the name suggests, one of the many types of noun. Concrete nouns form one of the primary types of nouns available. Concrete nouns are common words that get spoken in the English language on a regular basis. But what exactly are concrete nouns? And which words define them?
Let's learn about concrete nouns in this short guide…
---
Watch as a video lesson
---
What are concrete nouns?
A concrete noun is a noun that denotes a tangible object or material. These objects can be touched, seen, felt, tasted, or heard. In short, they can be perceived by one or more of the five senses.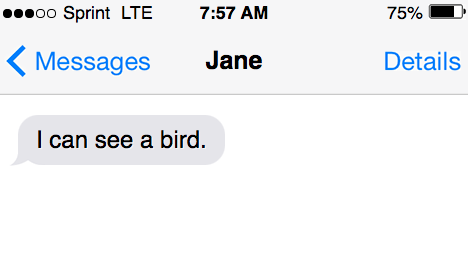 Given their nature, concrete nouns are vastly different from abstract nouns, as abstract nouns cannot be perceived by any of the five primary senses possessed by human beings.
| | |
| --- | --- |
| Concrete Noun | Example |
| Car | I see a car. |
| Sock | I put on my sock. |
| Drink | I would love a cold drink. |
| Woman | I see a woman walking down the street. |
Concrete nouns can be classified into various types, including:
Countable Nouns
Uncountable Nouns
Some common examples of concrete nouns include table, chair, water, fish, dog, etc.
| | |
| --- | --- |
| Form | Definition |
| Concrete Noun | A concrete noun is a noun that can be identified through one of the five senses (taste, touch, sight, hearing, or smell). |
The difference with abstract nouns
Concrete nouns and abstract nouns are massively different from each other. Concrete nouns, as discussed, can be identified by one of the five senses touch, taste, smell, sight, or hearing.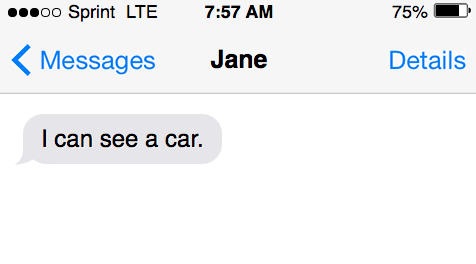 On the other hand, abstract nouns are not objects that can be perceived by one of the five senses. They can be called concepts that the makers of the language have constructed.
They convey a specific concept or idea.
| | |
| --- | --- |
| Concrete Noun | Abstract Noun |
| Book | Motivation |
| Car | Intelligence |
| Salt | Strength |
Some examples of abstract nouns are:
Courage
Strength
Mobility
Education
Intelligence
Stupidity
Naivete
Love
Hate
Decency
Lethargy
Procrastination
Excitement
Enthusiasm
Energetic
Confused
Emotion
Aspiration
The difference with collective nouns
The main difference between concrete nouns and collective nouns is that collective nouns are a subcategory of concrete nouns.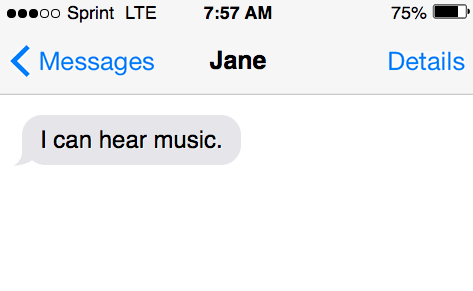 If you imagine a venn-diagram, concrete nouns would be the bigger circle, and collective nouns would be a smaller subset within the more extensive set. This implies that collective nouns are concrete nouns, but not all concrete nouns are collective nouns.
Here are some collective nouns:
Team
Band
Bevy
Patrol
Group
Committee
Types of concrete nouns
Concrete nouns can be classified into six distinct subcategories. Each of these categories represents a distinct trait or characterization unique to the nouns it encompasses.
For instance, the uncountable subcategory includes nouns that are not quantifiable. This trait is unique only to uncountable nouns and not shared by other subcategories of concrete nouns.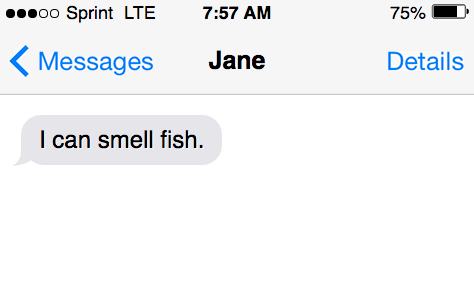 The six main subcategories of concrete nouns include the following:
Common noun
Common nouns are generic nouns; rather than naming individual things, persons, or locations, they typically describe classes of those things, people, and locations. They are only capitalized at the beginning of a sentence, and articles, determiners, and adjectives can be used to change them.
Some examples of common nouns are:
Dad
Grandma
Prime Minister
President
Psychology
Technology
Inequality
Society
Name
History
Conflict
Proper noun
Proper nouns, as opposed to common nouns, are the names of certain people, objects, locations, businesses, etc. They are often not modified by articles, determiners, or adjectives and are consistently capitalized.
Some examples of proper nouns are:
Delilah
Microsoft
Apple
Steve Jobs
World War I
Hilary Clinton
Robert Downey Jr.
England
India
Ukraine
Collective noun
Collective nouns are names for singular objects containing multiple entities, including people, animals, places, things, and ideas. A team cannot exist except for its specific individuals, but people talk about teams as if they were distinct entities.
Collective nouns belong to a separate class of their own.
Some examples of collective nouns include:
Pack (A pack of wolves)
Herd (A herd of elephants)
Posse (A posse of policemen)
Bevy (A bevy of ladies)
Litter ( A litter of kittens)
Gaggle (A gaggle of geese)
Flock (A flock of birds)
Murder (A murder of Ravens)
Possessive noun
A possessive noun indicates the possession of an item. Adding an apostrophe "s," or both to the end of a word creates possessive nouns most frequently.
Keep an eye out for the apostrophe and the letter "s" when attempting to determine if a word is possessive or not.
Some examples of possessive nouns are:
Baby's shoes
Ginger's poster
John's book
Cat's toy
Dog's bone
Baby's crib
Boss's car
Bathroom's lights
Computer's cleaner
Keyboard's keys
Mobile's charger
Peach's pit
Countable noun
A countable noun, also known as a count noun, is a noun which, in the English language, can be utilized in both the singular and plural forms and can be accompanied by either the indefinite article a or an or else by a numeral. It refers to a quantifiable entity.
Some examples of countable nouns are:
Friends
People
Bags
Hats
Shoes
Jewelry pieces
Gadgets
Teachers
Parents
Students
Cookies
Toilet Paper Rolls
Boats
Trucks
Cars
Uncountable noun
Uncountable nouns, sometimes called mass nouns, are words that, in the English language, can not be used in the same manner with the indefinite article or the plural.
They often allude to infinitely divisible substances or abstract ideas. Uncountable nouns are less frequent than countable nouns and, thus, are generally more challenging to identify.
In short, they generally refer to concepts, ideas, or traits that are not quantifiable.
Some examples of uncountable nouns are:
Courage
Happiness
Bravery
Strength
Boredom
Art
Beauty
Excitement
Enthusiasm
Fear
Love
Hate
Concrete noun examples
There are hundreds and thousands of concrete nouns. It is nearly not possible to include them all in one article. Concrete nouns can be both singular and plural. For example, dog and dogs. Or man and men.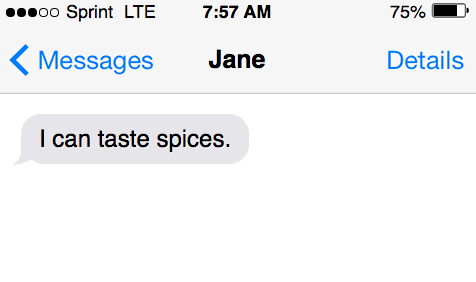 However, some of the most commonly used ones are:
Door
Books
Table
Computer
Mouse
Keyboard
Wire
Laptop
Shoes
Head
Spectacles
Goggles
Earphones
Plants
Flowers
Curtains
Chargers
Lamp
Box
Boxers
Wallet
Calendar
Cookies
Bottle
Pens
Pencil
Scale
Weighing scale
Chair
Armchair
Car
Bike
Bed
Couch
Bedsheet
Stove
Microwave
Refrigerator
Spoon
Ladle
Concrete nouns list
Concrete nouns are identifiable by one or more of the five basic senses that even human beings possess. However, in most cases, concrete nouns are not restricted to being perceived by a single sense. Multiple senses can identify a single concrete item.
For instance: Food can be seen, touched, smelled, heard (crunchy), and tasted.
Here is a list of concrete nouns based on the senses by which they can be perceived:
Seeing
Soccer ball
Gift
Suitcase
Books
Mobile
Taco
Car
Bike
Water
Hearing
Ring
Chirp
Music
Songs
Explosion
Gunshot
Screams
Whistle
Shouting
Snores
Touch
Fur
Silk
Raindrops
Sand
Water
Currency
Smell
Grass
Flowers
Food
Perfume
Talcum Powder
Spices
Dirt
Garlic
Taste
Sugar
Salt
Chocolate
Icecream
Taco
Soy Sauce
Steak
Chicken
Honey
Chillies
Spices
Complete list of concrete nouns
There are hundreds of concrete nouns. Everything around us is a concrete noun. To make this point more straightforward, here is a list of concrete nouns.
Apple
Bat
Blouse
Cookware
Flower
Gold
Ankle
Bermuda
Car
Castle
Fur
Grain
Aunt
Blade
Cat
Cabin
Foot
Guava
Ambulance
Blender
Cot
Cooker
Frog
Giraffe
Alligator
Bed
Coat
Church
Foam
Girl
Architect
Butter
Card
Cello
Fish
House
Aircraft
Boxers
Cup
Computer
Factory
Horn
Air conditioner
Bill
Cloud
Clock
Forest
Hockey
Airplane
Bulb
Concrete
Dog
Father
Hat
Apartment
Bookcase
Cement
Deer
Fork
Hostel
Ant
Bones
Cap
Duck
Gun
Hospital
Anteater
Belt
Crow
Doll
Goat
Hammer
Arms
Bra
Children
Desk
Ginger
Hedge
Armpit
Blazer
Cafe
Desktop
Guitar
Hedgehog
Armchair
Bag
Coffee
Dumpster
Garlic
Head
Arrow
Bucket
Chair
Egg
Grandparent
Hut
Ball
Boy
Cabinet
Elephant
Galaxy
Hotel
Books
Belly
Cupboard
Earrings
Glass
Heels
Bird
Butt
Crow
Fox
Gloves
Ice
Bowl
Balloons
Crest
Fruit
Geese
Icicle
Icecream
Lungs
Oil
Root
Shirt
Television
Igloo
Lump
Oven
Rug
Sparrow
Toothpaste
Jacket
Lamp
Parrot
Rat
Shoulder
Tail
Jug
Mouth
Pigeon
Ramp
Stout
Towel
Jumper
Musician
Plate
Ring
Stump
Tissue
Juicer
Mother
Pulse
Ribs
Shield
Umbrella
Jewelry
Mat
Paddle
Rainbow
Shirt
Undergarments
Kite
Medicine
Pump
Remote
Suitcase
Whale
Keyboard
Microscope
Prune
Refrigerator
Suit
Watch
Keys
Microwave
Paint
Rice
Wolf
Kangaroo
Machine
Pasta
Road
Trumpet
Wallet
Kid
Man
Pumpkin
Spoon
Top
Whiskers
Knife
Nest
Popcorn
Sun
Tub
Yarn
Leg
Neck
Plant
Sardines
Torch
Wings
Lawn
Necklace
Perfume
Soup
Tower
Water
Ladle
Noodle
Quilt
Shoes
Table
Waiter
Lion
Needle
Queen
Sandals
Turkey
Wound
Lard
Owl
Rabbit
Sand
Toes
Zebra
Library
Otter
Razor
Sanitizer
Train
Zoo
Lips
Orange
Romper
Suitcase
Trucks
Xylophone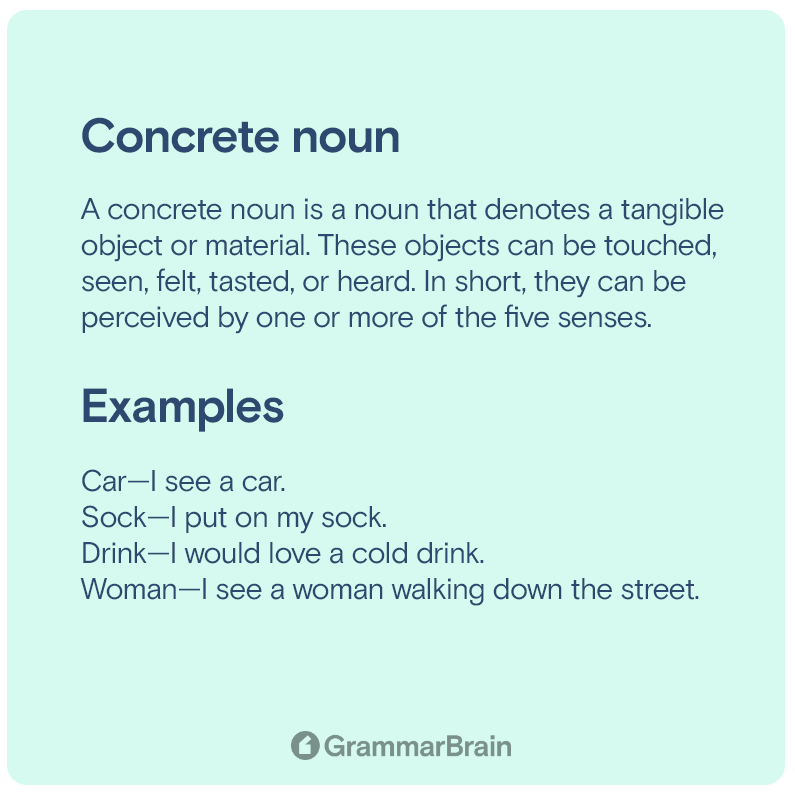 Common questions
Common questions about concrete nouns.
Why are concrete nouns pluralized?
In common sentences, we can refer to the concrete noun in many instances. For examples, "I can smell spices" is a way of referring to the many spices in the smell. The concrete noun is the word "spices" in this example. It is something our senses can observe.
What is an easy way to remember the difference between concrete and abstract nouns?
Concrete nouns are tangible things. A car, a bike, a woman. And abstract nouns are intangible things, like the words courage, spirit, or strength.
More on nouns
More resources about nouns:
Sources
Fact checked:
Content is rigorously reviewed by a team of qualified and experienced fact checkers. Fact checkers review articles for factual accuracy, relevance, and timeliness. Learn more.
Glossary
A: B: C: D: E: F: G: H: I: J:
L: M: N: O: P: Q: R: S: T: U: V: